Can you believe Christmas is two weeks away?! We finally got our tree up earlier this week and it's starting to finally look like Christmas at my house! 2015 is going to be an awesome year! I'm already looking forward to the BlogPaws Conference in Nashville. I'm over the moon happy to have been selected to be a BlogPaws Ambassador. That means you'll be learning lots more about BlogPaws as we gear up for the big conference. Here are a few links from around the web that I think are irresistible! Have a great weekend!
You HAVE to check out this video of pets watching TV from LG. Be sure to also enter our giveaway for a LG 4K TV!
? This weekend, PetSmart is doing free holiday pet photos!
? Checkout these homemade Gingerbread Dog Treats from Two Little Cavaliers.
? These should come in handy! 14 Homemade Remedies for Pets.
? How neat is this! Time-Lapse Of Dog Growing From Puppy To 3-Year Old.
? Obsessed with this DIY Holiday Dog Toy from Pretty Fluffy!
? Check out Sebastian's one minute of fame on the Rachel Ray Show!! Way to go! Will our birthday hat be worth money when you guys are celebs!? HaHa!
? How much money do you spend on your pet for Christmas? Members of the BlogPaws Community Pet Blogger Influencer Group responded to survey questions about pets and holidays throughout the month of November and the results are in this nifty infographic!
PS – If you're a blogger or social media influencer and want your voice to be heard, apply for membership to the Pet Blogger Influencer Group with BlogPaws.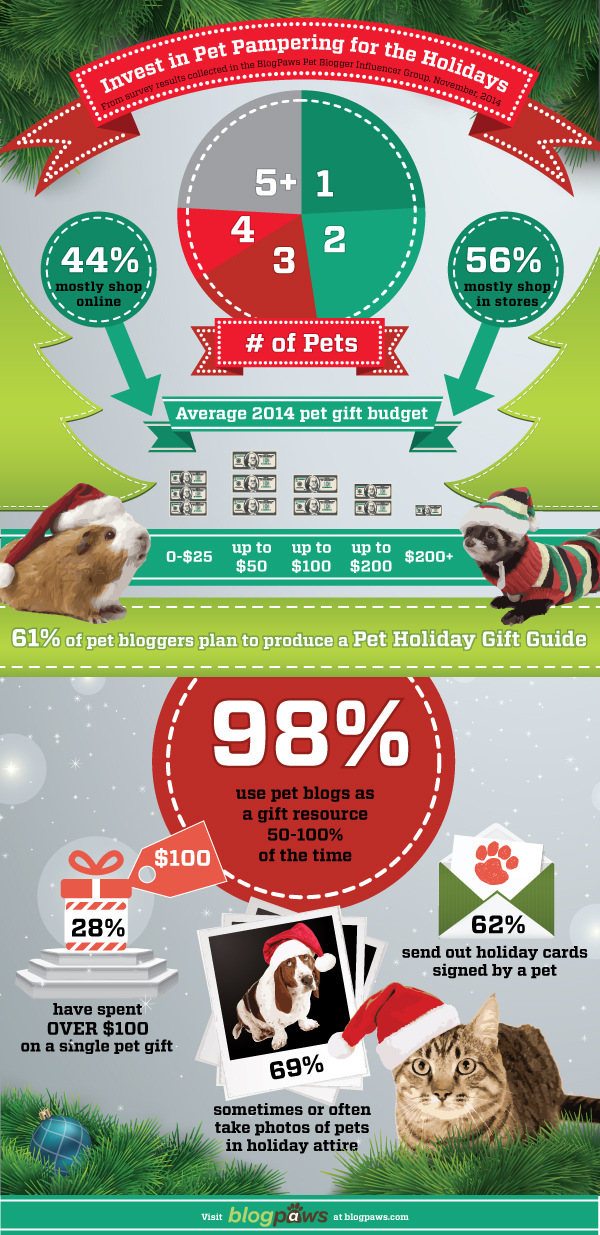 In Case You Missed It . . .
Also, be sure to check out our blog posts from this week in case you missed it!
? Chuy Went to See Santa at MacArthur Mall
? Dogs Watching Dogs on TV PLUS A LG Giveaway!
Have an irresistible weekend!