Did you know that there's an award for Pet Bloggers? Each year at the BlogPaws conference the winners of the Nose-to-Nose Pet Blogging and Social Media Awards are announced during a really fancy red carpet ceremony. It's like the Oscars for pet bloggers!
These are the only pet industry awards on which pet bloggers and micro-bloggers are judged on the expertise, performance, and creativity of the entry. Each category is judged by a distinguished panel of professionals, and not by popular vote.
I've ever won any big awards so it would be really cool to even be nominated! You have the opportunity to nominate your favorite blog (eh emm) for the Nose-to-Nose awards now through January 31st.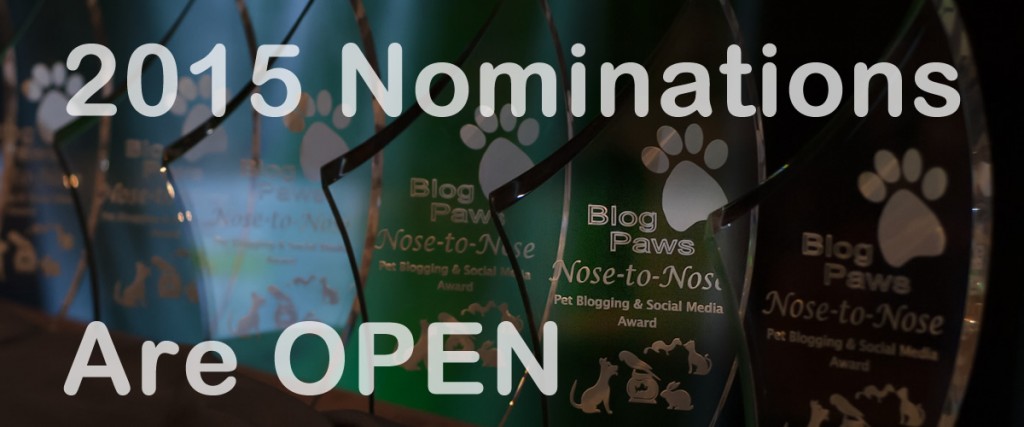 How To Nominate Irresistible Pets
1. Go to the nomination form on the BlogPaws website.
2. There are several categories to choose from and you may select any that you feel are applicable to Irresistible Pets. However, we've narrowed it down to these two categories:
Best Pet Blog Design
Best Dog Blog
3. Here's the contact information you'll need to nominate my blog:
I've also included a screen shot of how to fill out the form for my visual peeps!
Thank you so much for your consideration!  The deadline to nominate is January 31, 2015!